HVAC Marketing Fundamentals
Marketing your HVAC business is a complex endeavor. With so many options available now, it can be difficult to know the best way to market your company. You might find yourself swinging and missing at marketing opportunities as they come up. Or you may not even be sure where to start. Anyone trying to sell you a magic bullet or one size fits all strategy is selling a marketing strategy that simply doesn't exist.

Don't let those challenges stop you from marketing your HVAC business. My Learning Center is proud to announce the new course: HVAC Marketing Fundamentals from CHANGE HVAC Marketing. This exciting new course is designed to teach you how to use your marketing dollars wisely by creating a simple marketing plan for your company. It provides you with an overview of marketing fundamentals, and a simple 7 step process for putting together an appropriate annual marketing plan for your business.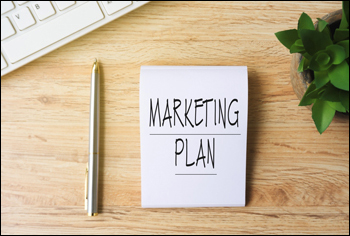 When you complete this course, you'll be able to:
► Define your goals and apply marketing strategy to them.
► Set a reasonable marketing budget.
► List the 7 steps of HVAC marketing.
► Identify and avoid the reactive marketing so common in HVAC.
► Create an annual marketing plan for your company.
The course also includes a worksheet you can use as a guide for building your marketing plan, and a 50% discount on the book, Marketing Schmarketing: How to Market Your HVAC Business by presenter Elaina Wellstead.
If you're interested in bringing in leads and keeping your company top of mind in your service area—all in about 30 minutes—then this course is a great option.
Stay tuned: Additional courses will be added to this series soon!
---
About the Presenter
Elaina Wellstead is the President of CHANGE HVAC Marketing, a full-service HVAC marketing firm. Elaina grew up around HVAC and recognized that residential contractors – with their limited time and marketing training – needed help promoting their companies. This led her to open a marketing company that is 100% focused on HVAC. For more than 25 years, she has worked with manufacturers, distributors and local contractors to effectively market their businesses and grow their bottom line by building their brand and avoiding common marketing missteps. CHANGE HVAC Marketing provides marketing solutions for one man start-ups as well as large, multi-vehicle dealerships.
---
Wondering how to access My Learning Center?
Create a personal training account at MLCtraining.com AND receive individualized tracking and certificates:
1. Visit MLCtraining.com and select "Create Account".
2. Complete the form. Under the question "Additional Branded Access Needed", select "YES" and provide the brand(s) you are requesting access to and any additional information that would allow My Learning Center to authenticate your access.
3. Receive immediate access to all non-branded, public content. Once your account and branding have been verified, you will automatically receive access to purchase additional courses.
You can also access MLC through your GoComfortmaker.com secure dealer login, BUT there will only be one universal user per company and you will not receive individualized tracking and certificates:
1. Log in through your GoComfortmaker.com secure dealer login.
2. Click "Courses" from any page in My Learning Center.
3. Search for your desired course.
4. Click on your desired course to view additional details or register.
If you have any questions, please email My Learning Center.
Course material developed and presented by CHANGE HVAC Marketing. Carrier Corporation not responsible for course content.